AUTOMATON FOR TIGHTENING CALLIPERS AND FRONT SUSPENSION DAMPERS
Customer vision
The customer is a well-known global automobile manufacturer. As part of the automation of the production process, our company has been approached to develop an automated workstation to tighten the pre-screwed connections of the shock absorber and the brake caliper of the front hub. The automated workstation is integrated directly into the assembly line. The system draws data on incoming mounting sets for each MES model. The automaton then selects the appropriate size of the tightening tool and tightens the screw connections in the exact mutual position and the prescribed torques. The data from the tightening operations is then sent back to the system where it is backed up.
Beginning of the project
02/12/2017

Finishing the project
06/30/2017

Project Type:
Robotics and automation

The course of the project
Due to the complexity of the project, our team of designers has gone through an extraordinary series of measurements and drawings in the plant requiring constant communication and cooperation with the customer. It was decided to divide the project into several successive phases. Each of them required considerable effort in specific processes – ranging from rough design, modeling of individual parts, the production of specific parts and their assembly into a single unit, to the final assembly and revival of the whole electronic and pneumatic system. The robotics and process automation specialists were also invited to the project, and last but not least, the review engineers who approved the suitability of the mechanism for use in the plant in accordance with the relevant standards and guidelines.
The total assembly of the system lasted 28 days.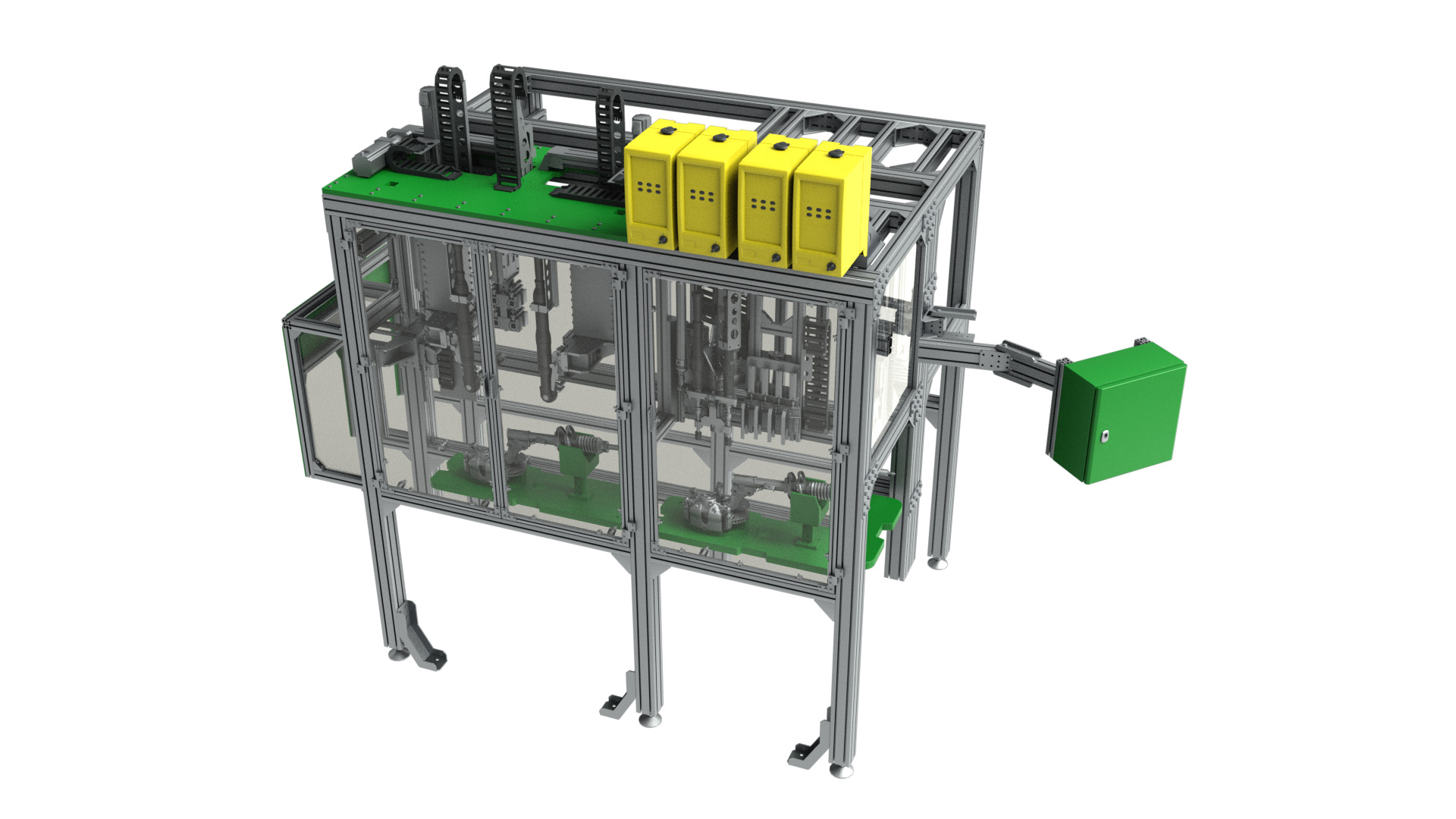 Interesting facts
No animals were injured or killed when designing and constructing the mechanism. The mechanism consists of:
8456 screws
42 pneumatic valves
85 pneumatic cylinders
1232m of electric wires
At full speed, it can tighten all the bolts together in 20 seconds